My First Post On Engrave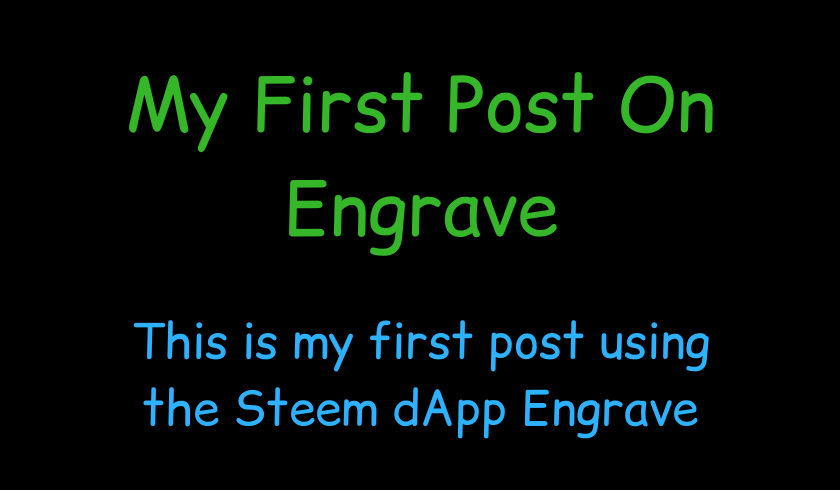 It's Saturday and the weather is really warm and the Sun is shining.
Engrave
So this is the first post I'm making on @engrave.
Problems
Unfortunately I bumped in to some major problem trying to type in my post in their content field on my phone, it just automatically filled in every single letter and word I ever made in that field every time I tried typing something.
I even tried to empty the browser cache with no help, so I am writing this in Keep and will then try to copy and paste the post to that field and if that does not work out well I will edit it in @partiko afterwards.
Domain names
Now back to what I wanted to talk about, Engrave enables you to have your own domain name on Steem.
You can chose between a subdomain or your own topdomain, like a .com for example, and you can use one that you have registered somewhere else or you can buy one through them.
This is very attractive to many people since it allows them to be seen outside of Steem a lot better.
SEO
So Engrave also enables Search Engine Optimization, and that enables your blog to be seen a lot better by Google and other search engines.
They also allow you to include Google Analytics, if you want that functionality.
Categories
This is a nice feature, so you can make categories with specific tags that also acts as menus for that particular category, making your blog more like a website.
Publish
So the posts that will be seen on your domain are those that you publish through them, any other posts you make through Partiko, Steemit and Dtube and so on will not show here, just on your usual profile.
However all posts that you make on your website will also show on your profile.
Themes
They have 3 different themes available as of now, and there is also talk about being able to upload your own custom theme in the future.
Conclusion
So this is a really nice dApp with much wanted functionality that is very attractive to a lot of people.
Hopefully the typing issue was not something serious, but it still needs to be fixed.
So apart from that, this looks very promising.
That's it for today.
Thanks for reading, leave your thoughts in the comments below, and have a nice day.
Sincerely,
Erik Gustafsson
---
Originally posted on Erik Gustafsson. Steem blog powered by ENGRAVE.