My Coingecko Discovery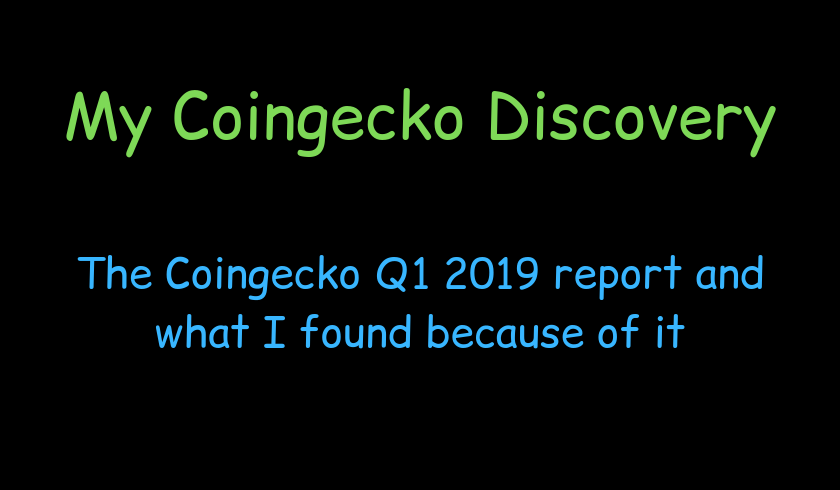 It's Friday and really warm outside.
Coingecko Contest
So this is my entry for the @coingecko Contest, and you can read about it here, Join CoinGecko's 2019 Q1 Report Contest and win Steem Power Delegation.
My Coingecko Discovery
Now in this post I will write about what I found because of this particular report.
I first became aware of it from a post or video made by @cryptospa, I thought it was interesting and decided to investigate further so I downloaded it and read it.
What I found really interesting was the part about the dApps, and the number of dApps on each blockchain and how many users they had, and you can see the numbers in the screenshot below.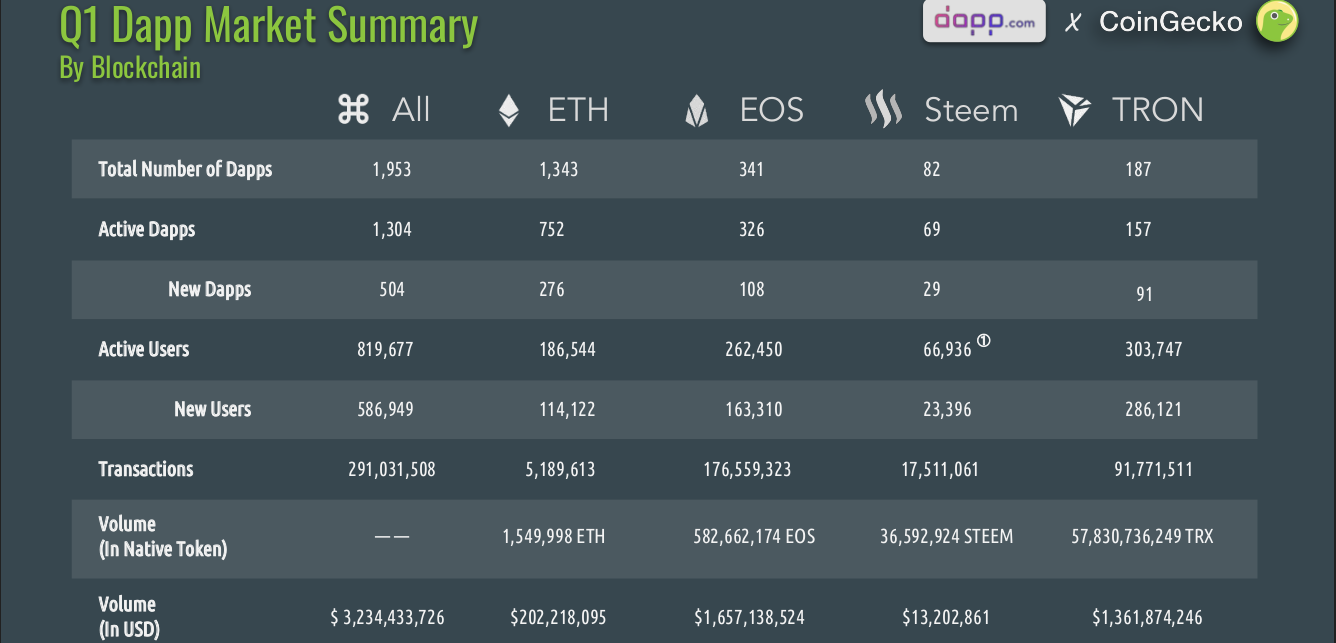 (Screenshot from Coingecko Report)
So as you can see the other blockchains have both more dApps and more Active Users than Steem.
Now I wanted to know what those dApps where, so I went to StateOfTheDApps, and started to dig around a bit.
So what I found was that the other blockchains was mostly focused on gambling, games and finance, and that Steem completely dominated the scene when it came to social dApps.
And this is where I made my discovery, I found a Steem dApp called @engrave, and this made me very excited, because of the awesome features it brings to Steem.
So Engrave allows you to have your own top domain name (like a .com) on Steem, and every post you publish through them will show on that domain, plus they also integrate Search Engine Optimization (SEO) on that domain.
These where features that I really wanted, and I found out about it because of the Coingecko report, and my digging around because of the numbers it showed.
So thank you @coingecko for helping me find @engrave, and enhancing my Steem experience.
That's it for today, and my contribution to the Coingecko Contest.
Thank you for reading, leave your thoughts in the comments below, and have a nice day.
Sincerely,
Erik Gustafsson